Len and Leslie Marma's Blog
36 Spyglass Landing Dr,
Marshfield, MA 02050
Just Listed
Condo
Dramatic Sussex Townhome nestled in a country setting for 55+ homebuyers. View the gorgeous 2 Story Foyer w/ columns that frame the Dining Room. Enjoy the cozy eat-in Maple Kitchen w/ solid counters, Great Room w/ gas fireplace, Laundry, Powder Room, Office & Master Bedroom Suite all on the first floor. Dramatic curved staircase leads to 2nd floor Suite of Rooms & Full Bath. Beautiful Sun Room overlooking woodlands, gleaming hardwood floors, transom windows, central air, 2 car garage. Stunning!
KCM Crew, December 29th, 2018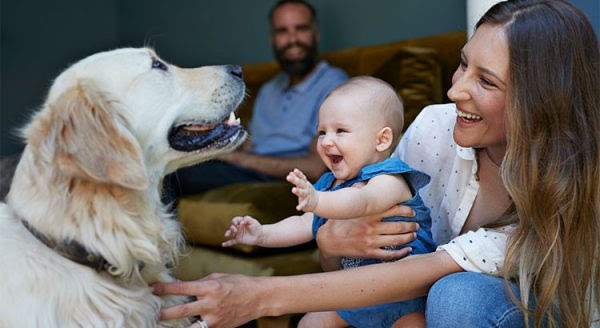 We frequently talk about why it makes sense to buy a home financially, but more often than not the emotional reasons are the more powerful or compelling ones.
No matter what shape or size your living space is, the concept and feeling of a home can mean different things to different people. Whether it's a certain scent or a favorite chair, the emotional reasons why we choose to buy our own homes are typically more important to us than the financial ones.
1. Owning your home offers stability to start and raise a family
From the best neighborhoods to the best school districts, even those without children at the time of purchase may have this in the back of their minds as a major reason for choosing the location of the home that they purchase.
2. There's no place like home
Owning your own home offers you not only safety and security, but also a comfortable place that allows you to relax after a long day!
3. You have more space for you and your family
Whether your family is expanding, an older family member is moving in, or you need to have a large backyard for your pets, you can take all this into consideration when buying your dream home!
4. You have control over renovations, updates, and style
Looking to actually try one of those complicated wall treatments that you saw on Pinterest? Tired of paying an additional pet deposit for your apartment building? Or maybe you want to finally adopt that puppy or kitten you've seen online 100 times? Who's to say that you can't do all of these things in your own home?
Bottom Line
Whether you are a first-time homebuyer or a move-up buyer who wants to start a new chapter in your life, now is a great time to reflect on the intangible factors that make a house a home.

Everything You Need to Do in Boston This Weekend @Thrillist https://www.thrillist.com/events/boston/things-to-do-in-boston-this-weekend?utm_content=Everything+You+Need+to+Do+in+Boston+This+Weekend&utm_source=twitter&utm

www.thrillist.com, December 29th, 2018 
KCM Crew, December 28th,2018
Some Highlights:
­Interest rates are projected to increase steadily throughout 2019, but buyers will still be able to lock in a rate lower than their parents or grandparents did when they bought their homes!
Home prices will rise at a rate of 4.8% over the course of 2019 according to

 

CoreLogic.
All four major reporting agencies believe that home sales will outpace 2018!
---

Selling a house the second time around may prove to be much easier than your initial home selling experience. In fact, a veteran home seller can learn a lot from his or her past home selling experience, including:
1. How to Establish a Competitive Initial Home Asking Price
Setting a competitive initial home asking price is paramount, regardless of a home seller's experience. If a seller establishes a competitive initial asking price from the get-go, he or she can increase the likelihood of stirring up plenty of interest in a house. Conversely, a seller who sets an initial asking price that is too high or too low may struggle to achieve the optimal home selling results.
Think about how you priced the home that you most recently sold. This experience may help you determine how you'll price your current house, as well as enable you to avoid potential pricing mistakes along the way.
Furthermore, it usually helps to look at the prices of comparable houses in your city or town. If you assess this housing market data, you can see how your house stacks up against the competition and narrow the price range for your residence.
2. How to Promote a House to the Right Groups of Buyers
If you previously struggled to showcase your house to buyers, you can learn from your past experience and avoid making the same mistakes once again.
Ultimately, a home seller should allocate time and resources to enhance the curb appeal of his or her home. If a house features a stunning exterior, it may generate lots of interest from buyers.
It often helps to maintain a clean home interior as well. If you keep your home neat, tidy and clutter-free, buyers should have no trouble envisioning what life might be like if they purchase your house.
3. How to Hire the Right Real Estate Agent
Conduct an in-depth search for the right real estate agent – you'll be glad you did. If you meet with a variety of real estate agents, you can find a housing market professional who can help you achieve your desired home selling results.
Don't forget to request client referrals from a real estate agent. Because if you can learn about past clients' experiences with a real estate agent, you can make an informed choice about whether to hire this real estate agent to guide you along the home selling journey.
Ready to add another house to the real estate market? Use your home selling experience to your advantage, and you can boost your chances of enjoying a profitable home selling journey.